1. Clean and Clear
First things first, whether we're working inside or outside, the work area has to be clean and clear. If working inside, all items of furniture are moved or covered with plastic. The flooring is covered with drop-cloths. If outside, the area is swept out and any furniture is moved.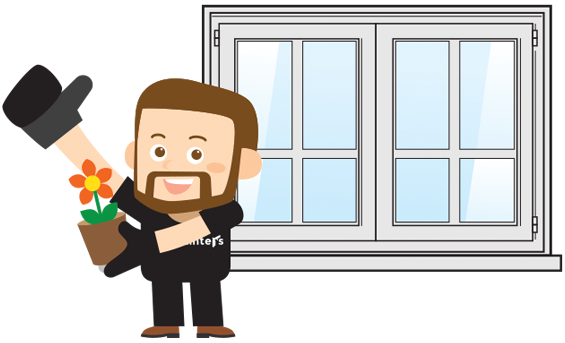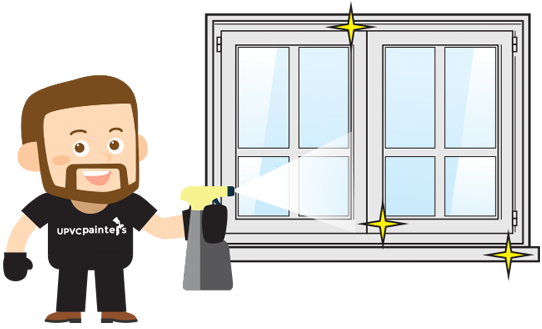 2. Clean and De-grease
The next step, using the specialist cleaning products, is to fully clean and de-grease the uPVC windows or doors that we're spraying. This is a 2 part process, utilising products manufactured specially by the paint supplier, to clean off any contaminants in the surface, to ensure a perfect bond for the paint.
3. the masking process
Once all areas are fully cleaned, we start the masking process. If there are any handles that are not being sprayed they are removed. All the glass is taped up and protected with plastic sheeting. Any adjacent surfaces are fully masked off, protecting from over-spray, and the drop-cloths are taped into place, protecting the flooring.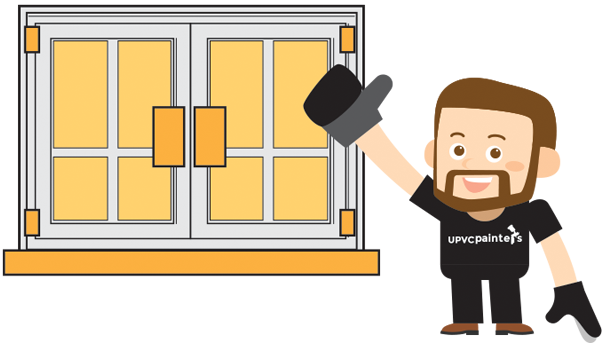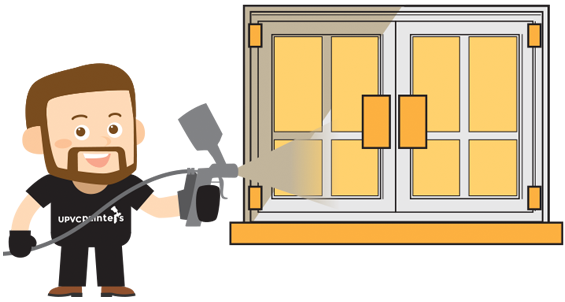 4. Ready to start spraying
Once its all masked off, we set-up our specialist spray equipment, prepare the paint by mixing it with the curing agent, and then we're ready to start spraying.
The uPVC is then sprayed by one of our technicians. The only thing you need to worry about is choosing the right colour!
5. Finishing up
The specialised paint we use is touch dry within two minutes! We always allow a few minutes extra drying time to ensure the paint has bonded properly. All specialist equipment is then packed away and all windows are then de-masked to leave them looking brand new!